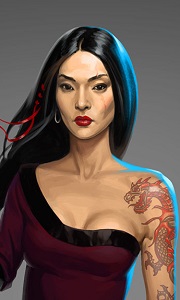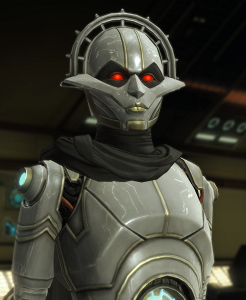 The dynamic trio was given coordinates to arrive at within the system. When they arrive they find a ship waiting in the shadow of a moon of the local gas giant. The ship has no ID but hails them with codes to dock. It is larger than their shuttle, perhaps a frigate at best. The design is unfamiliar to Rav, though it looks custom and well appointed.
Sensors have a hard time tracking it, registering nothing… several ships or ghost images on the screens. Assuming they dock they are greeted by the woman they spoke to on Yancey's ship.
She greeted them, "The Clever Man is pleased with the data he has been getting. Please follow me."
The hallways are clean and metallic, at her side is a sleek looking feminine shaped droid.