Niall Organa wrote:

Nekoinu wrote:"A planet of dorks, then," she concluded with a mock tone of resignation.

Vera looked around with a slight smile on her face. "I'm not sure how these guys feel about Mandalorians, even if we are on the same side."

Niall laughed softly. "Guilty as charged. I don't know if you've had the opportunity to meet Lyseil Panteer, but I rather think that she's at least as dorky as I am."

The smile faded, just a little. Niall stepped closer, his voice going lower. "You helped to liberate their planet. You're a hero, Vera. And everyone will know it, even if I have to build that damn statue myself."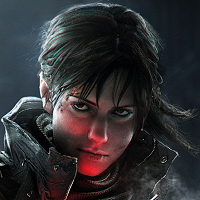 "I saw her from time to time. Never was formally introduced," Vera explained. She glanced around the crowd. "I don't remember her wearing a dorky cape, though."
The Mandalorian lieutenant sighed. "You're right, Captain Alderaan." She fidgeted with her hands inside of her pockets. "I'm sure Zanebry could tell you that I get nervous at these things though. Speaking of him, you two worked together much more than I expected. You two run around in different circles, usually."