Niall Organa wrote:

Nekoinu wrote:"Someone never told the Sith that," she mused.

"I suppose I don't know how much of a victory this is. I don't like there being loose ends with Varo's relatives running around. It only seems to strengthen his original motive." She gave a shrug. "Like living on through his descendants, or something. And it's your goal to make things better between the Mando'ade and the Republic, right?"

Gently, Niall shook his head. "The goal of the task force was to liberate Bankor and aid its people. There's no doubt that we've succeeded at that. We don't need to utterly destroy our enemies to win." Niall grimaced. "Although some of them probably are complicit in the atrocities we've seen. Hopefully we'll be able to round them up."

"It is my goal." Niall nodded. "I'd still like to try." His eyebrows went up. "Think you can help with that?"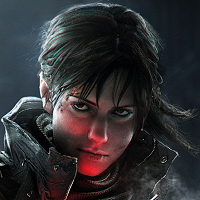 "My men and I are used to total annihilation of our targets. Routed or not, they can come back in an even worse way."
She smirked. "I knew you were going to ask. To be honest, though. I never really fit in well with the rest of the Mando'ade. My say probably doesn't carry a lot of weight." She glanced around and then shrugged. "Sabine Kelborn might have a better idea or her weird new chieftain."