Re: Maiden's Prayer (Day 13 Late morning)

Posted:
Thu Jul 19, 2018 11:37 pm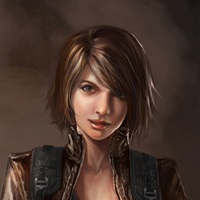 "That does have a certain ring to it. I imagine there are already songs out there in the galaxy about the concept." The woman sealed her flask shut and put it in her pocket. She glanced over at the profiles of all the targets she had to still keep tabs on. "I have to admit, I am little envious of Naveera. She knew how to get out."